Go Back
How to exclude / ignore my traffic from Piwik PRO?
May 22, 2018
There are a few methods to exclude and ignore your traffic from Piwik PRO.
Please go to the Websites section in your drop-down menu on the left, then choose the particular website and scroll down a bit till 'Blacklisting' settings. Here you can:
Exclude the traffic from a given IP address or IP address range or CIDR range;
You may also ignore all traffic where the requests have particular user agents;
You can exclude URL parameters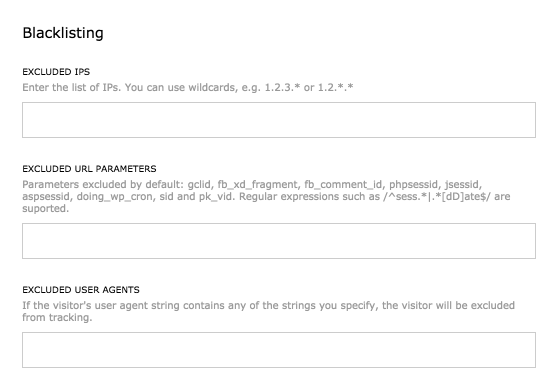 You may also make Piwik PRO to only track visits and Page URLs where the URL belongs to your website domain.