If you're on the go and need to quickly check the basic statistics of your site, simply open Piwik PRO in a web browser on your phone or tablet. We've optimized the display of Piwik PRO for mobile devices, so it'll fit perfectly on your screen. While Piwik PRO offers a wide range of reports and options, in the mobile view we only show the most important reports and data options, such as today's data, data from the last 7 days and data from the last 30 days.
In the mobile view, you'll see the following reports:
Overview
Devices & software
Locations
Channels
Landing pages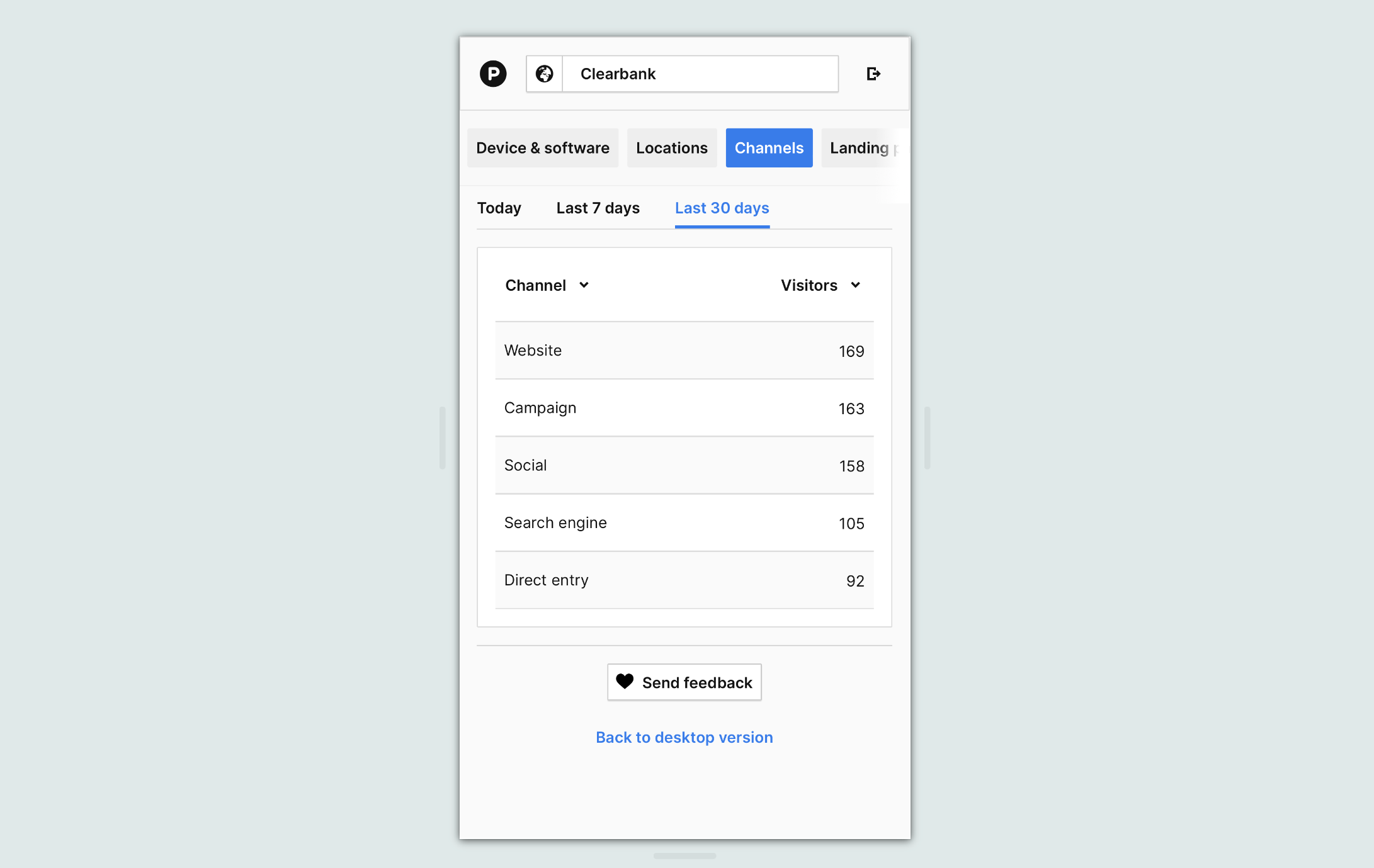 Note: Give us your feedback by tapping "Submit Feedback" in the mobile view. This will help us develop this feature in the future.