Go Back
How do I accurately measure the time spent by visitors on my pages, including the time spent on the last page of their visit?
May 24, 2018
In order to accurately track the time spent on the website (or single page), you can turn on a heartbeat timer in your Piwik PRO tracking tag.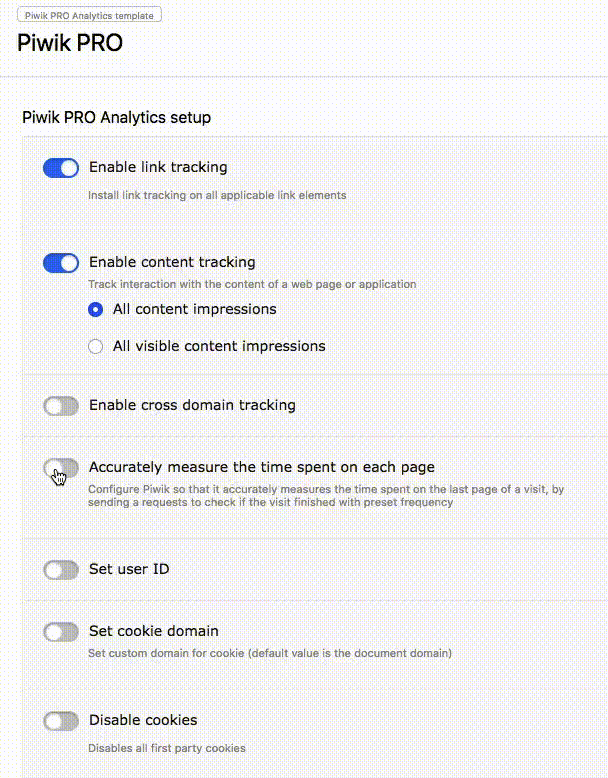 Alternatively, you can manually add following line to your tracking code:
setHeartBeatTimer( minimumVisitLength, heartBeatDelay )
You can learn more about the manual method here.