Go Back
Adding a new attribute
August 27, 2018
Apart from the Attributes automatically mapped from the Analytics app (Profile IDs, Analytics attributes), you can also create your own Custom attributes. This is easily done using Audience Manager either by creating a new attribute or by importing them from a CSV file.
To create a new attribute, just navigate to Audience Manager, choose Attributes tab, and click on "Create new attribute" button.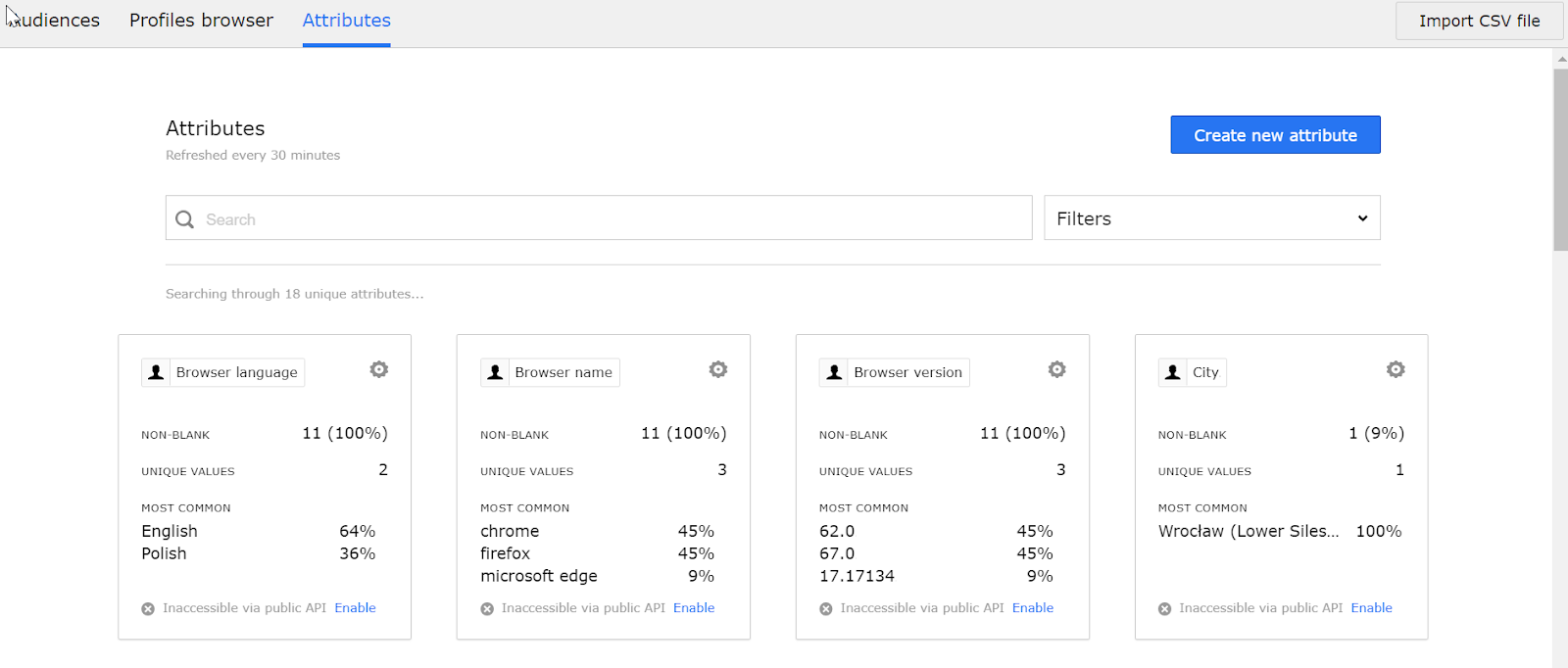 The new attribute name has to be continuous, it can not contain spaces.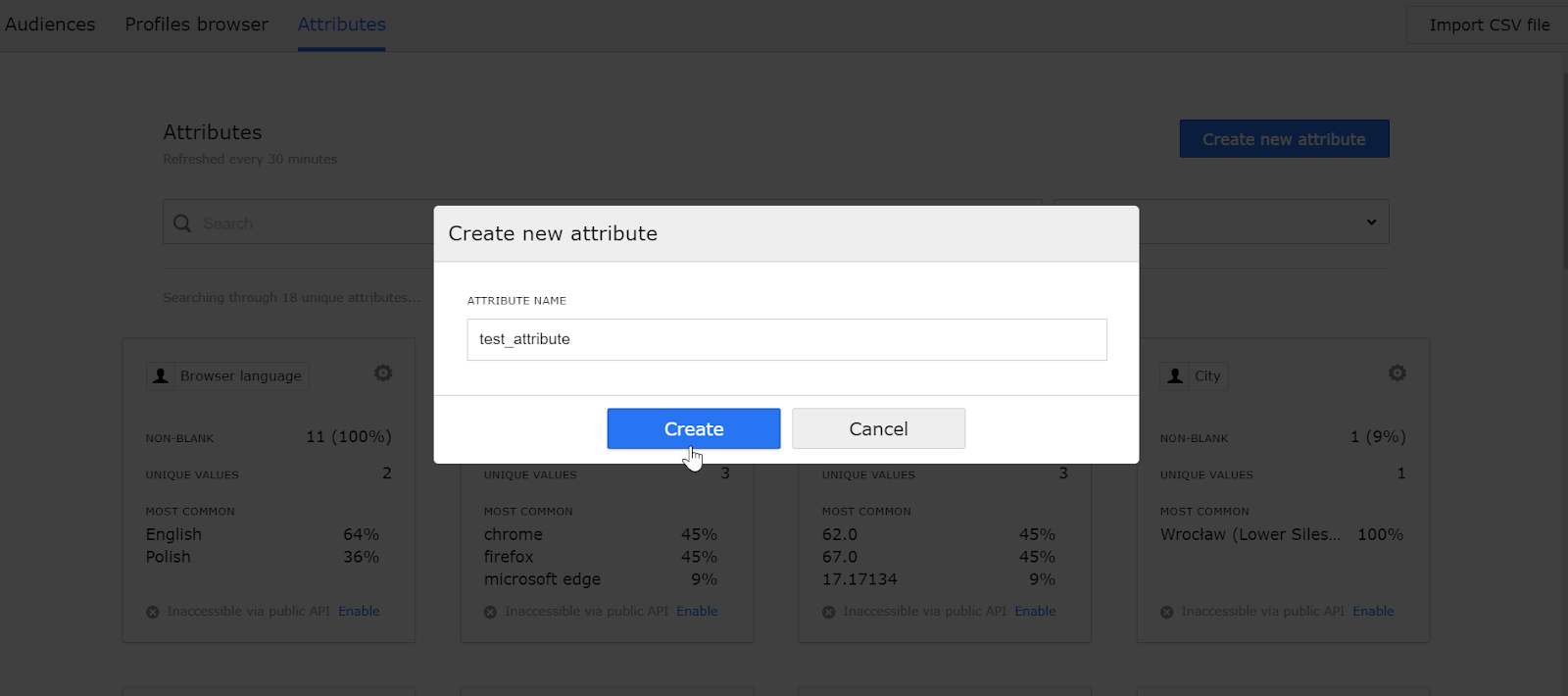 By mapping Custom Events you can fill your attribute with data.

In order to base the attribute's value on a Custom Event that is recorded in the Piwik PRO Analytics, you need to filter Custom Events by selecting any subset of the Category, Name and Action fields. Also, you have to specify which attribute of the event is the one you actually want to consider as a value for the new attribute. Once saved, Custom Events that match specified filtering rules will have the specified field stored as the selected attribute.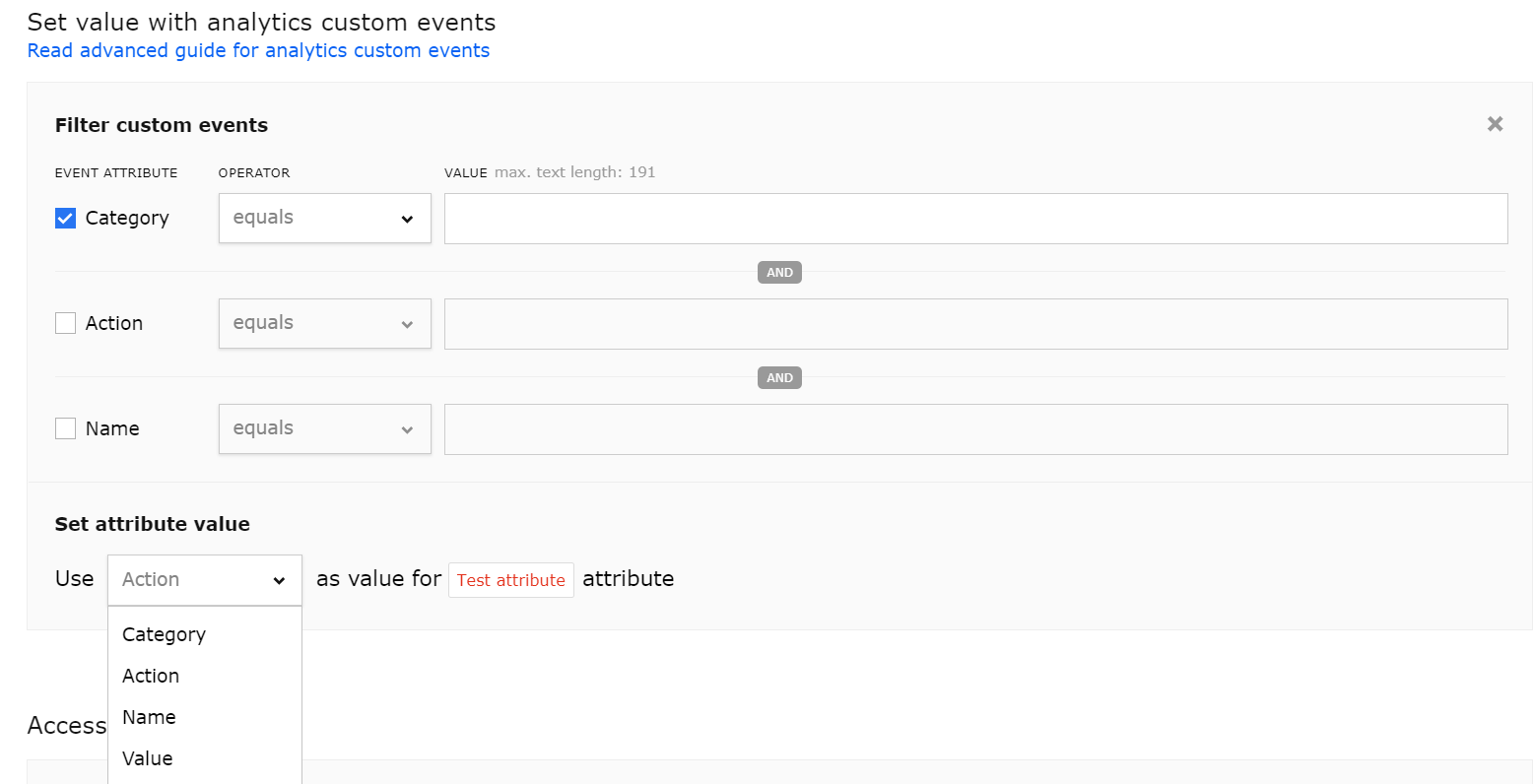 By default, the attributes are inaccessible via public API. To enable access to the attribute, just switch the button as shown below.

Based on the newly configured attribute, you can create an Audience.
Please note that the limit of the length for the name of the profile attribute is set as 191 characters.