Go Back
Attributes Browser
January 29, 2018
Each of the variable collected in the Profile is called an Attribute. For example Position, Device Type, or Favorite color – each of these variables are attributes.
You can check the fill rate of the attributes as well as see the most popular value.
You will see here how many profiles contain unique values and the most common value is displayed as well
The purpose of that view is to check globally the quality of attributes collected for the website. It's a simple analytics tool which can help to determine attributes that are the most valuable for building the audience or which are useless for that purpose.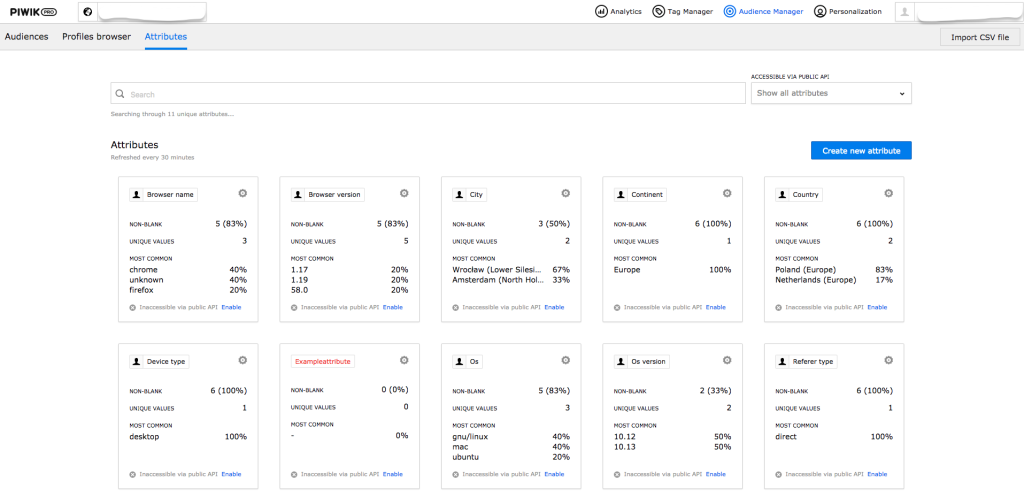 The table contains:
Non-blank – how many profiles have this attributes filled in with a value
Unique values – self explanatory
Most common – most common value occurring in stored profiles