Go Back
Permissions in Piwik PRO Marketing Suite
January 22, 2018
Piwik PRO Marketing Suite bundles four separate products up and because of that it has quite a lot of access levels that can be assigned to each user.
First of all every account added to your Piwik PRO instance needs to be set as either Owner or a User.
Owner has the full rights over the instance, only owners can add new users, new websites, change appearance of the instance, assign permissions etc.
Note: Every Piwik PRO instance has to have at least one Owner account.
To switch the account between User and Owner click on the left upper corner Menu of your Piwik PRO instance and select Users from the dropdown list.
Now locate the user that you want to switch from the right side menu and use the drop-down selector to choose the role.

Note: Only an owner can make this change.
If the account role is user, an owner will need to define the level of access to each website for him.
Here's a quick overview of each level: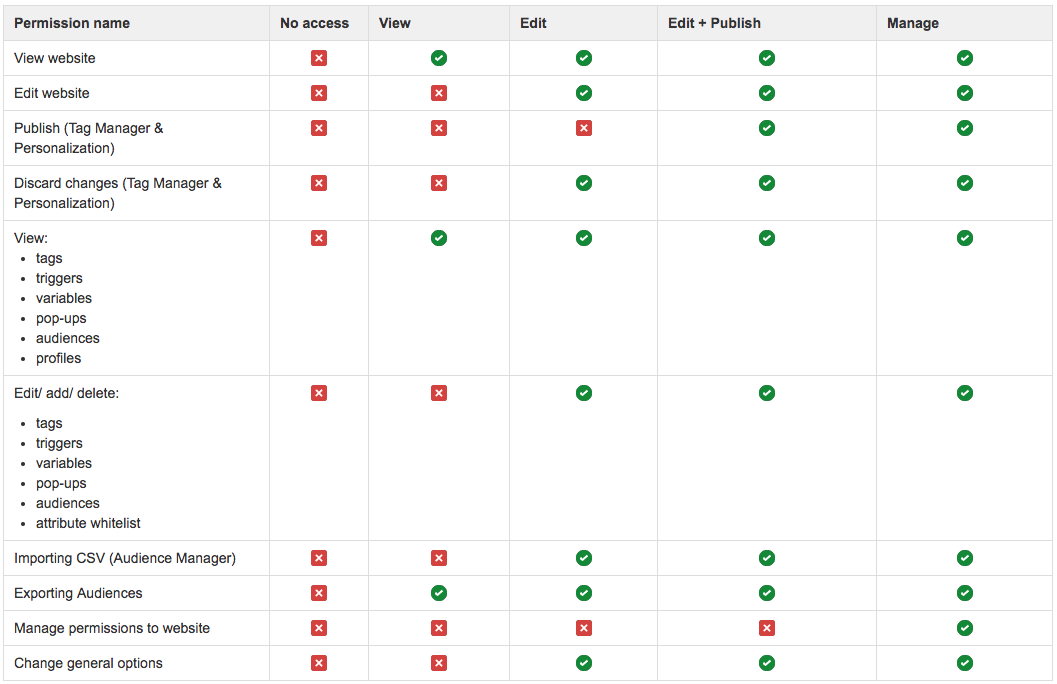 To define the level of access, an owner will have to click his username in the top right corner of Piwik PRO dashboard and choose Websites from the dropdown menu.
Select the website that you want to set permissions for, and set the access level for each user account: