Go Back
AdWords Integration – overview
June 20, 2018
Piwik PRO enriches your AdWords campaign data with a broad range of additional metrics. Track the journey taken by your customers after they click on your ad. Learn how often your banners are displayed and see CTRs. Optimize your marketing efforts to attract more visitors.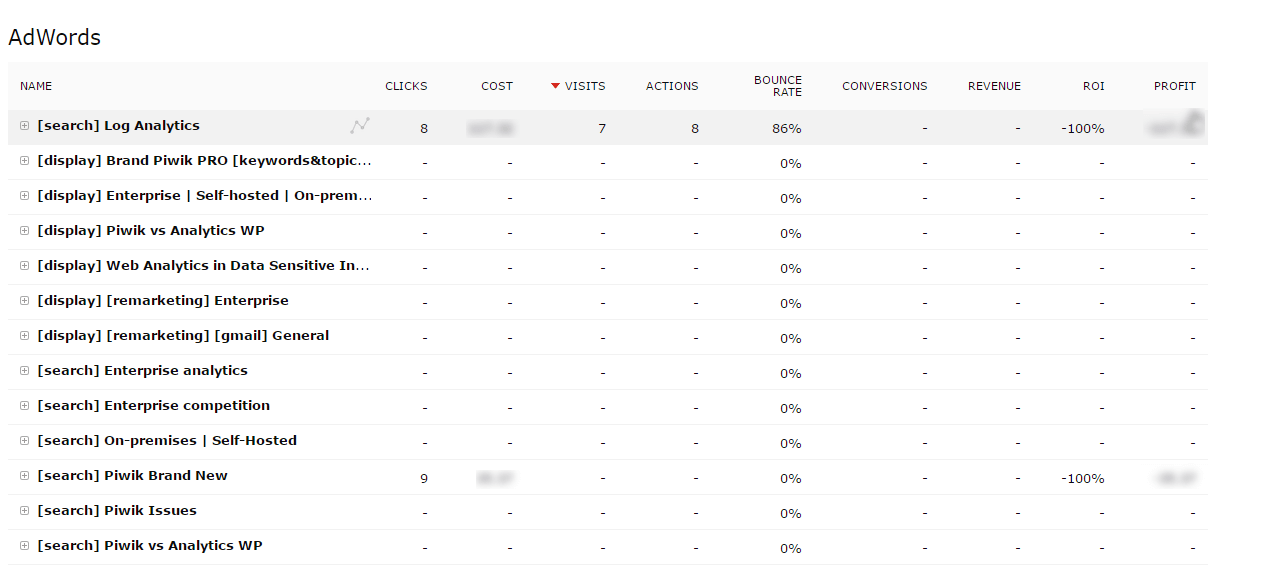 1. Enrich your analytics with Piwik PRO data
View Piwik metrics like bounce rate, time on site, and actions for each AdWords campaign and ad group in the Piwik UI.
2. Filter AdWords Visitors
Create dedicated Piwik segments for your AdWords visitors and filter them from reports of your choice. Use this knowledge to optimize your conversion funnel.
3. Set goals for your AdWords campaigns
See how different AdWords campaigns impact your website goals. Compare Piwik goal data with AdWords campaign performance and see how AdWords visitors impact your funnel.
4. Measure campaign ROI
Integrate your AdWords data with Piwik goal values and Piwik e-commerce data in one report. Get accurate ROI of your AdWords campaigns and ad groups.
If you would like to have AdWords plugin turned on on your instance – please let us know on support@piwik.pro