The Goal conversion tag lets you set up goals manually. It's used when tracking goals with standard methods is impossible. In Tag Manager, you can set it up in a hassle-free way.
Before you set up the tag, you need to create a goal in Analytics, select manual tracking, and copy the goal ID.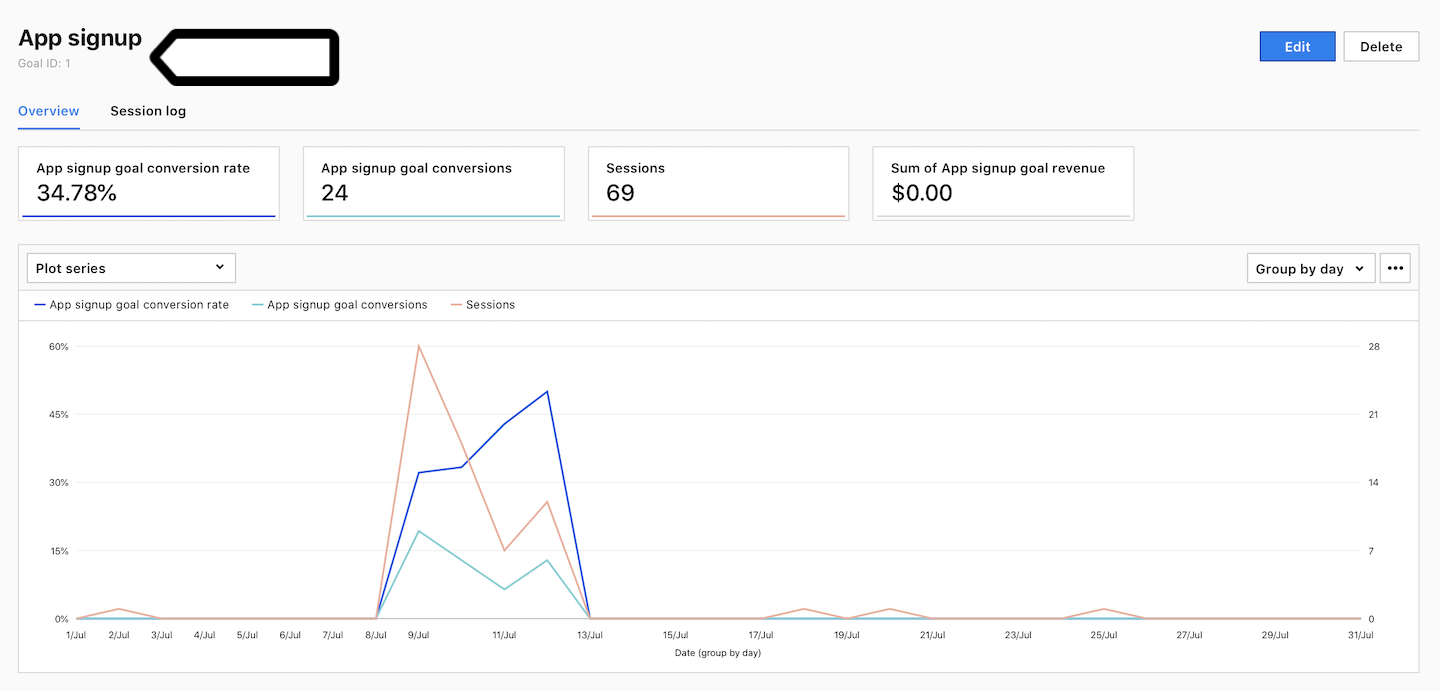 Tip: To find the goal ID go to Menu > Analytics > Goals.
To set up a goal conversion tag, follow these steps:
Go to Menu > Tag Manager.
Navigate to Tags.
Click Add a tag.
Name the tag and select the following type: Goal conversion.
Click Next.
Paste the goal ID and optionally set revenue.


Tip: You can add a goal ID and revenue dynamically using variables in Tag Manager.

Note: You can track a previously created custom dimension by picking the index number of the dimension and providing its value. For more, read this article.

In Advanced tag settings, choose Consent type. Set it up if you use a consent form on your site. This tag will fire only for visitors who accept the selected consent type.
Respect opt-out and DNT is turned on by default. Leave it as is, if you want to respect visitors who set Do-Not-Track in their browsers, or visitors who opt out of tracking using our opt-out form.
In Flight dates, set the date and time when the tag is fired.
In Tag triggers, click Add a trigger or Choose existing trigger to set up a trigger for your tag.
Adjust trigger conditions.
When you're done, click OK for the trigger.
Click Save for the tag.
Test your tag in debug mode.
When you're happy with how the tag works, click Publish.