When you want to collect additional data about events that happen on your site or app, you need to create a custom event using a ready-made tag in Tag Manager. This tag will pass information about an event category, name, action and value to Analytics, and you'll see it in a custom event report.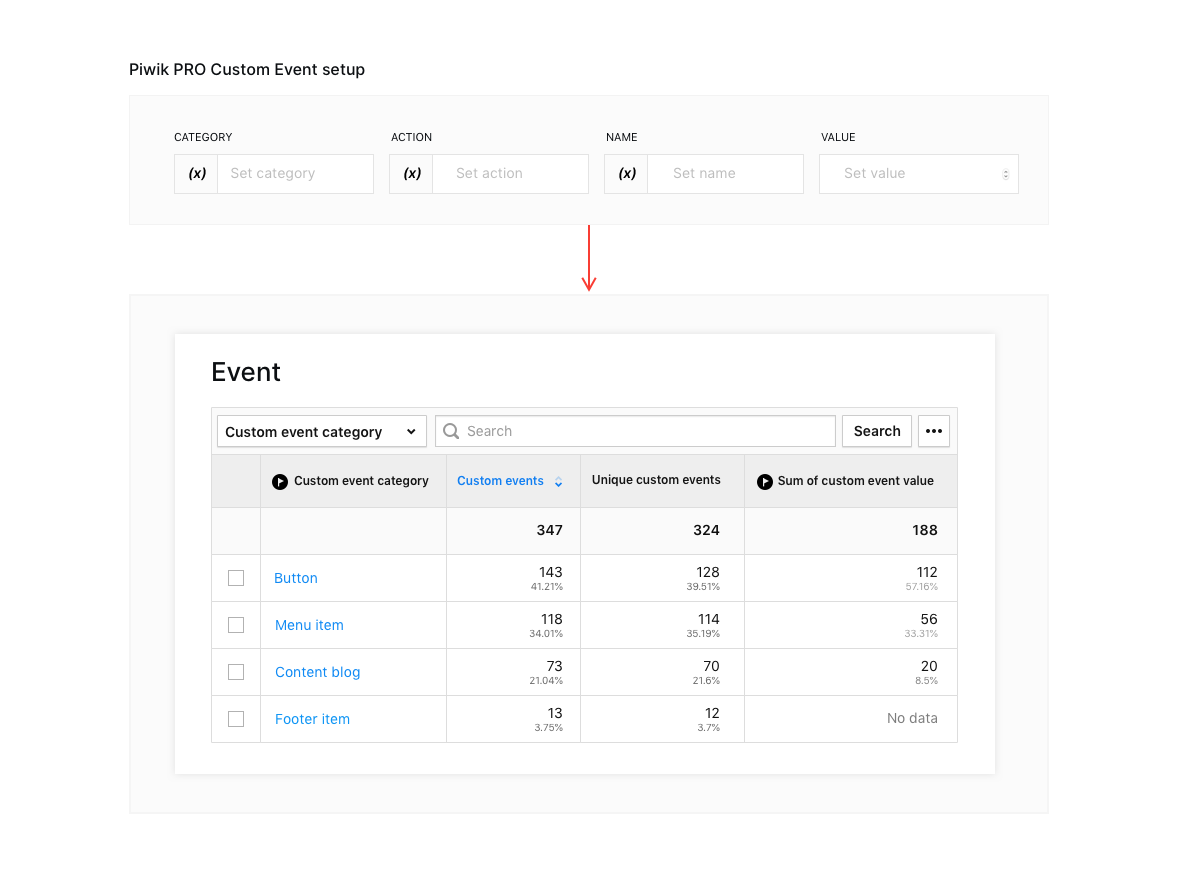 To create a custom event, follow these steps:
Go to Menu > Tag Manager.
Navigate to Tags.
Click Add a tag.
Name the tag and select the following type: Custom event.
Click Next.
Add Category, Action, and optionally Name and Value that you want see in reports for this event.


In Advanced tag settings, choose Consent type. Set it up if you use a consent form on your site. This tag will fire only for visitors who accept the selected consent type.
In Tag triggers, click Add a trigger or Choose existing trigger to set up a trigger for your tag.
Adjust trigger conditions.
When you're done, click OK for the trigger.
Click Save for the tag.
Test your tag in debug mode.
When you're happy how the tag works, click Publish.
Now your data is collected and you can see it the event under Menu > Analytics > Reports > Custom events.


You can also see custom events under Analytics > Reports > Session log.

Tip: See some examples of using custom events: