Go Back
My Profile
January 22, 2018
You can change get to this section by clicking on the left upper corner Menu and then choose My Profile from the drop-down menu.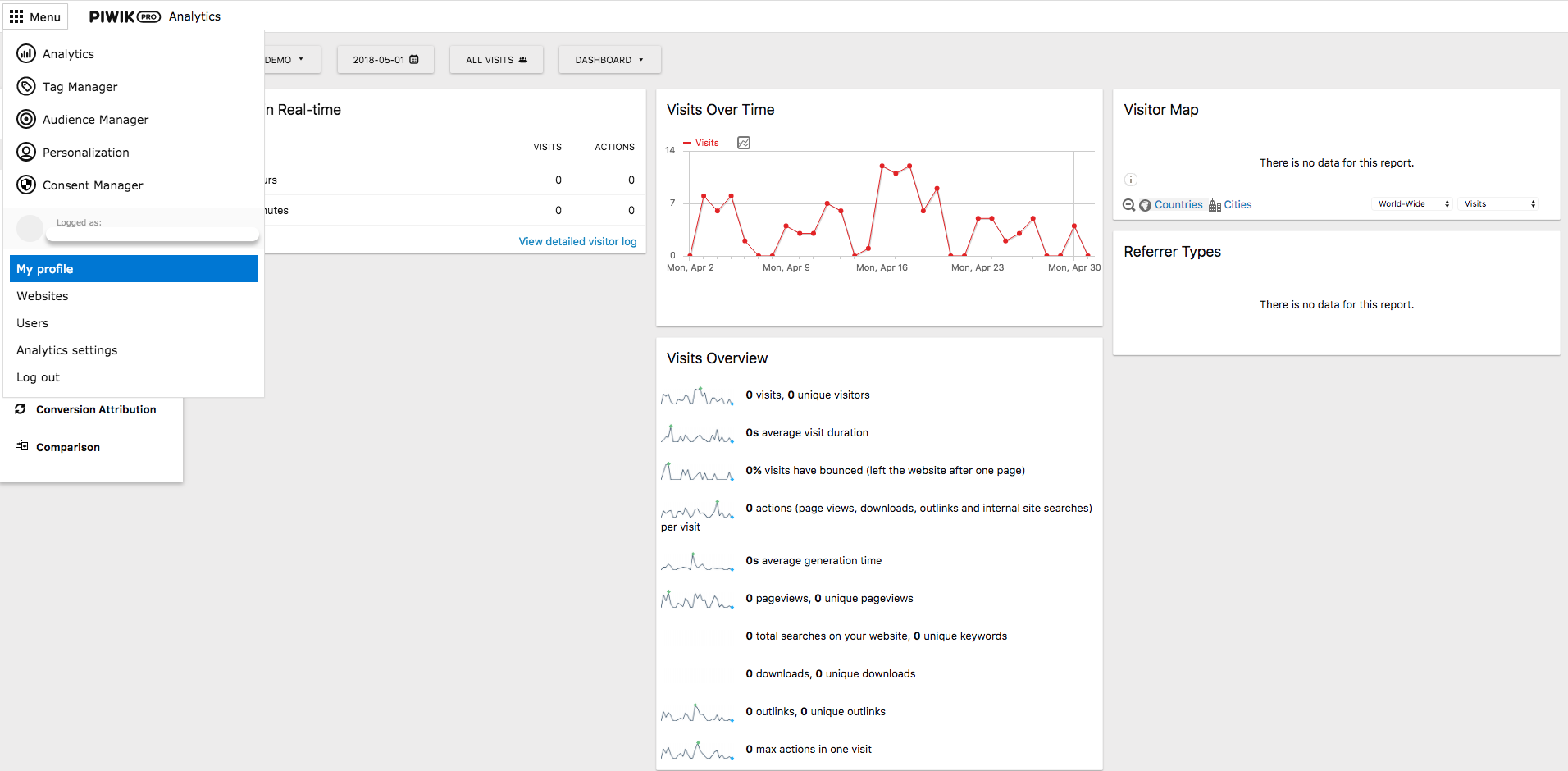 You have two options here:
Change password
It's super easy to change your password in Piwik PRO Marketing Suite. Just type and re-type a new password and submit it with the Save button. The password should contain at least: 8 characters, 1 capital letter, and 1 digit.

API Credentials
Here you can find the list of active API credentials. You can also delete an entry to revoke access. Additionally, you have an option to Generate new credentials.

To read more about how to use our public API take a look here.